MAHAbfic (Maharashtra – Blockchain, Fintech, IPCO, Cryptocurrency) is a platform to promote investment in the "State of Maharashtra and INDIA" as "THE Ideal Destination" for investment in Blockchain, Fintech, IPCO & Cryptos.
It's 1st time an initiative is undertaken by a Citizen and Corporates 
Citizens to promote a City, State & Country as Ideal destination for investment.
The expected attendees would be 2500, which would consists of E
lected officials, Business leaders, Community leaders, Entrepreneurs, Investors, Angel Investors, Students, Government officials.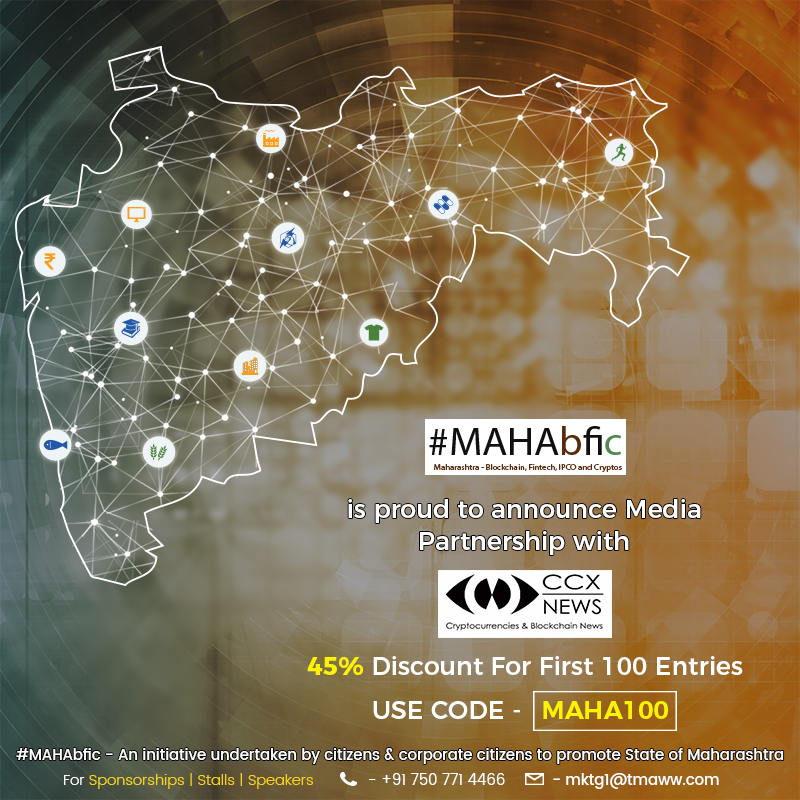 The event would feature Legendary Leader Mr.Sam Pitroda, Father of Indian Te
lecom & Indian IT 
revolution. 
Networking I Speakers I Paper Presentation I Exhibition I Startup Showcase I Hac
khathon
We would want to offer exciting discount offer of f
lat 45% on registration fees for First 100 delegates !!!
MAHAbfic 3 Day Summit:
Date: 1st, 

2nd & 3rd Feb 2019
Venue: Hotel Hyatt, Pune, Maharashtra
Use Promote Code: MAHA100