IoT in Medicine
The Internet of Things (IoT) is one of the key areas of innovative technology. The concept of the IoT is electronic devices "communicating" between themselves without human assistance, so objects share information through the World Wide Web automatically. By using TCP | IP (data transfer protocols), communication across a global network becomes more accessible and allows systems to be consolidated among themselves, creating a network of networks. As a result, it is possible to change not only the business model of individual industries, but also the economics of entire states. IoT is already used in agriculture, industry, finance, health care, etc.
IoT in medicine
The ability to use the IoT to allocate loads for medical equipment can reduce queues in diagnostic centers. The permanent stream of data provides a complete picture of the patient's illness, allowing doctors to respond to any changes in a timely manner. Special devices measure important biometric data from patients and pass them to the cloud for processing and storage. In this way, nurses can visit the wards of patients who are in need at that particular time.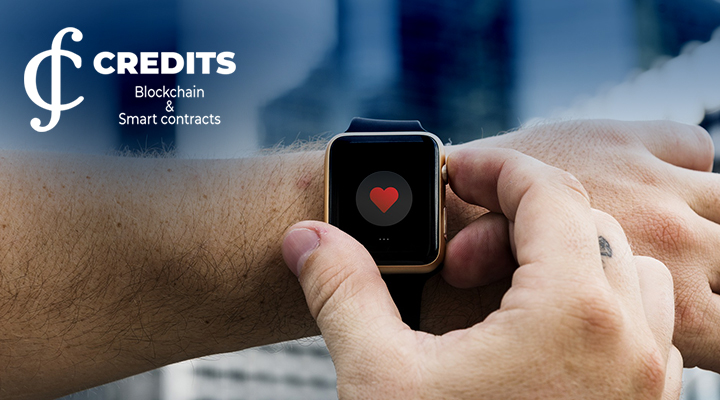 Diagnostics
The use of artificial intelligence (AI) can speed up diagnosis of pathologies, and make it as accurate as possible.
Examples of innovative development using AI in medicine:
September 2016, an Israeli company presented an AI-based system – Beyond Verbal, which is capable of diagnosing a disease by voice.
February 2017, American experts presented a wireless device which controls the health of athletes. The tool produces results based on the conduction properties of the skin. Data is sent to a smartphone or tablet.
May 2017, scientists from Perm introduced a system based on NeuroNet using a method of mathematical modelling to diagnose heart and vascular disease. This system is self-paced and capable of diagnosing itself. The process takes into account about 70 indicators.
Chinese specialists recently amazed with a unique AI-based clinical diagnosis system. In less than five seconds, it handles 100 disease histories. The machine diagnoses are 20%more accurate than those made by doctors.
Automatic diagnosis using Machine Learning will invariably be a next step in the transformation of medicine throughout the world.
Treatment through the IoT
To give urgent treatment to the wounded on the battlefield, Israeli scientists have developed a prototype bracelet with an NFC-chip. The device stores all the patient's health information and a GPS map of the location where the soldier was injured.
A further example:
A special sensor built into shoes is designed to reduce leg pains and, in some cases, to completely heal the sick without medical intervention.
The sensors, produced by Ormyx, help people with peripheral neuropathy, which reduces the sensitivity of the legs, to control their disease. The system alerts patients about excessive foot pressure.
Through such developments, reliable data on the condition of the patient can be captured as quickly as possible and an appropriate treatment provided. Using a blockchain platform allows you to share and discuss your biometric parameters with an artificial intelligence medical specialist.
Remote patient monitoring
A special sensor developed by UCB and Byterfils – Sensor Pot – notifies patients of an upcoming epilepsy attack. In 2017, Band Aid released a small band which attaches to the body and connects wirelessly to a network. The appliance transmits health data to the cloud, and can be used in difficult regions where it is hard to obtain prompt medical care.
IoT can be used for the speedy transportation of blood and medicines, with special drones quickly adapting to the challenges. Robotic surgical systems now take part in operations, with almost 500 successful surgical interventions.
Blockchain and IoT – what do they have in common?
Blockchain is an extended database that is potentially accessible to everyone. There are no centralized elements in the system that can affect the management and operation of a blockchain. Blockchain can be used to preserve and protect data in the IoT domain. The CREDITS project has unique technical characteristics which make this platform well suited for use with the IoT, especially the  medical sector.
In DLT blockchain CREDITS can create fully-independent, decentralised and separate services inside blockchain using new advanced features and smart contracts. The platform has new network technological capabilities, with high speed and low transaction costs. A new algorithm achieves a huge number of transactions per second with a minimal transaction commission. At up to 1 million transactions per second, it is likely to be the only one with these capabilities on the market.
CREDITS blockchain supports public and private networks, has a decentralized storage and a closed-type source code. Some ways using the IoT on this platform to improve health systems:
Quickly receive and analyze patient health information from data transmitted by devices and chips in transplanted parts of the body.
Patients receive personalized treatment based on biometric information, transmitted from digital devices.
Ensuring the monitoring and management of medical assets.
Interact with the entire health system by connecting to the blockchain of individual medical devices.
Using these innovative technologies, it is possible to improve the overall quality-of-life of patients, to track how the equipment is used, and to provide home help to the patient. Blockchain can literally save lives by ensuring that patients are quickly and appropriately treated.
by Merkusheva Darya