London, June 28, 2018 – Humaniq, a London-based Fintech firm that provides next generation financial services for the unbanked, is excited to announce its sponsorship of Hack.Summit(Blockchain), the largest hackathon to ever take place — a virtual event hosted by Hack VC and Deconet that will  feature tens of thousands of developers  from all over the world.The dates are July 6th-8th, 2018.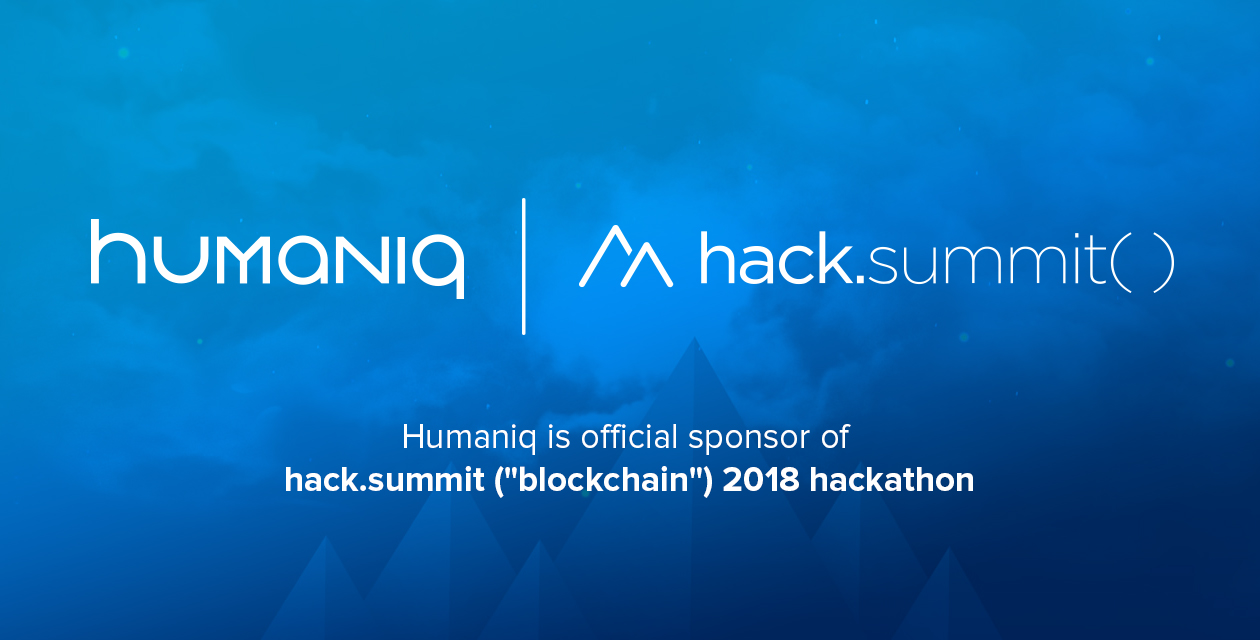 Hack.summit (Blockchain) is a virtual conference and hackathon where developers can learn about  the latest developments of blockchain technology from world-class technical leaders and collaborate with other developers from the comfort of their living room.  According to the event organiser, at the present time there are more than 10,000 registered from over 157 countries and this only the beginning – for it is planned to break  past years' records.
Humaniq is well-known for its support of start-up developers and the Blockchain community:  the Humaniq team held a 'Global Challenge' for start-up projects to facilitate the development of new financial inclusion solutions aimed at helping the world's unbanked population. About 450 participants entered projects made especially for the Humaniq platform and three winners were selected for an expedition to Kenya. This provided an opportunity  to meet the people who stand to benefit from new services, in order to to test and adapt emerging business plans based on hearing what citizens there want and need.
Today Humaniq also contributes the amount of $5,000 for charity and the Hackathon Grand Prize and invites everyone to join the largest programming conference ever created and the largest historical hackathon in the world  – with 30,000+ registered hackers in 2016. Proceeds will support non-profit organisations: Women who Code, Black Girls Code, freeCodeCamp, CoderDojo, Bridge Foundry, and Electronic Frontier Foundation.
Register here for the hackathon.
Please feel free to use the promo code 'humaniq' for free registration to Hack.
ABOUT HUMANIQ
Humaniq is a London-based Fintech firm that provides next-generation financial services using its Hybrid Blockchain-based mobile application to the unbanked and underprivileged in emerging economies globally. Humaniq is focused on worldwide financial inclusion by providing access to global markets, greater opportunities, and novel financial solutions using repurposed technologies for those gaining exposure to financial services for the first time.
Media contact:
Humaniq PR team
See more at: http://humaniq.com
The Humaniq film: https://youtu.be/cUU88lIx8uQ
Join us:
https://www.facebook.com/humaniq.co/
https://www.linkedin.com/company/humaniq
https://www.reddit.com/r/Humaniq
https://open.kakao.com/o/gR94ctw