Conferences
The topics for the next CCX conference/ webinar are likely to be:
Cryptocurrency Use Cases in Real World – examples from Litecoin (LTC), Dogecoin (DOGE), Algorand (ALGO), Zilliqa (ZIL), and Kaafila (KFL) token.
Cryptocurrency Investing and Trading Strategies.
Investment Outlook for Bitcoin (BTC) and Ethereum (ETF) for 2022-2023.
The webinar audio and presentation pdfs will be posted on this page.
The registration for this webinar will start soon.
Please contact us if you are interested to participate. Thanks!
Email: info @ ccxnews.com
---
Archives
We are Media Partner for the following Blockchain Conferences Worldwide.
---
BLOCKCHAIN EAST SUMMIT + TRADE SHOW 2018
Date: 08 – 10 October, 2018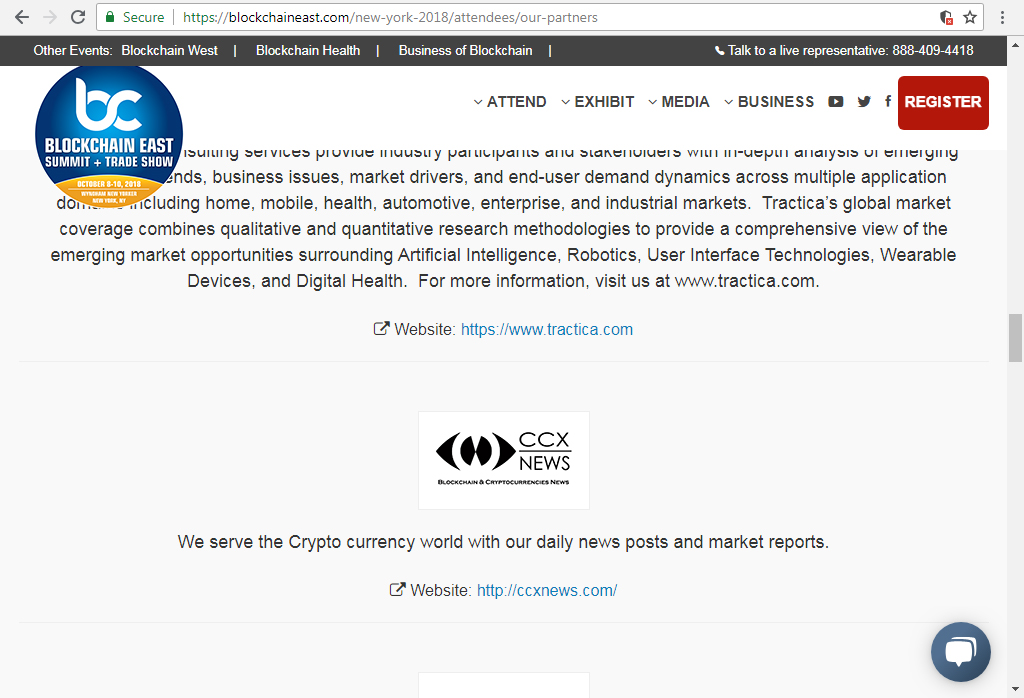 Location: Wyndham New Yorker Hotel, New York, NY
Book Tickets:  https://gsmiweb.configio.com/pd/955/blockchain-east-s169
---
BUSINESS OF BOTS 2018
Date: 15 – 17 May, 2018
Location: Marines' Memorial Club & Hotel, San Francisco, USA
Book Tickets: https://businessofbots.com/san-francisco-2018/workshop
---
RUSSIAN BLOCKCHAIN WEEK 2018
Date: 21 – 25 May, 2018
Location: Moscow, Skolkovo, Russia
Book Tickets: http://blockchainweek.moscow/program.php#ticket-purchase-form
---
Malta Blockchain Summit
Date: 1-2 November 2018
Location: InterContinental Malta
Book Tickets: http://maltablockchainsummit.com/buy-ticket
---
Blockchain West Summit + Trade Show
Date: March 26-28, 2018
Location: Marine's Memorial Club & Hotel, San Francisco, California
Book Tickets: https://cta-image-cms2.hubspot.com/ctas/v2/public/cs/ci/?pg=b27384f1-39c5-499c-837e-f4337218e498&pid=3219216&ecid={{encrypted_contact_id}}&hseid={{email_campaign_id}}&hsic={{impersonated_contact}}
---
Blockchain & Bitcoin Conference – ISRAEL
Date: 28 March, 2018.
Location: Tel Aviv, Israel
Book Tickets: https://goo.gl/znvfnV
---
Wall Street and The Internet of Money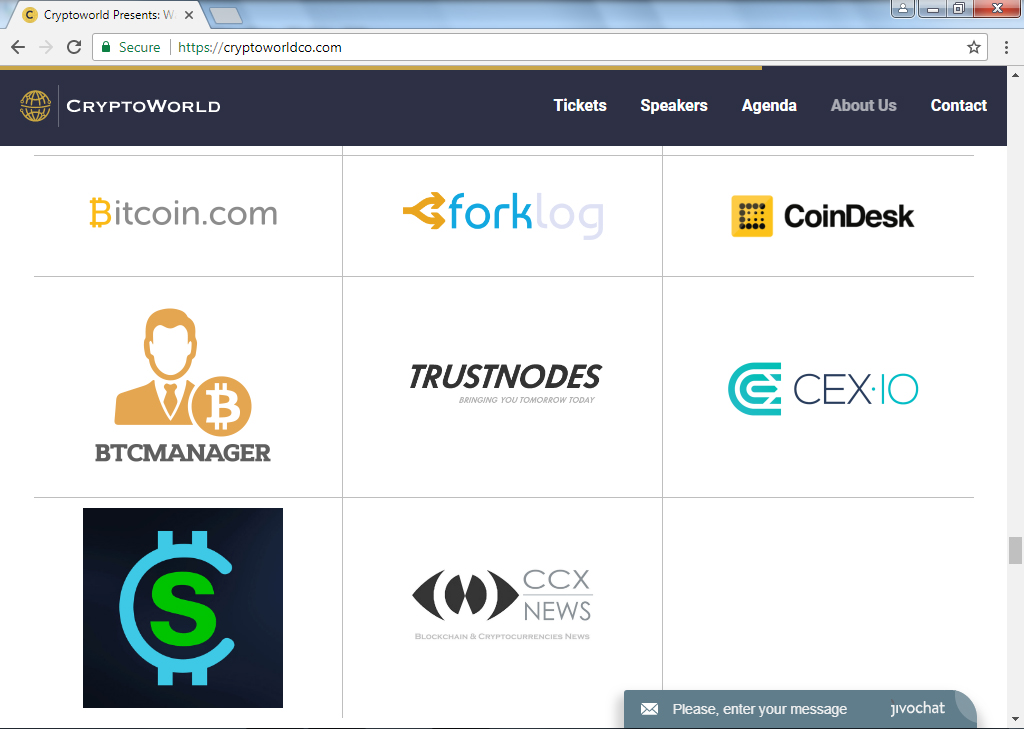 Date: 22 March, 2018.
Location: New York, Intercontinental Hotel Times Square, U.S.A.
Book Tickets: https://cryptoworldco.com/#rec42824895
Promo Code: "CryptoWorld"
---
The London CryptoCurrency Show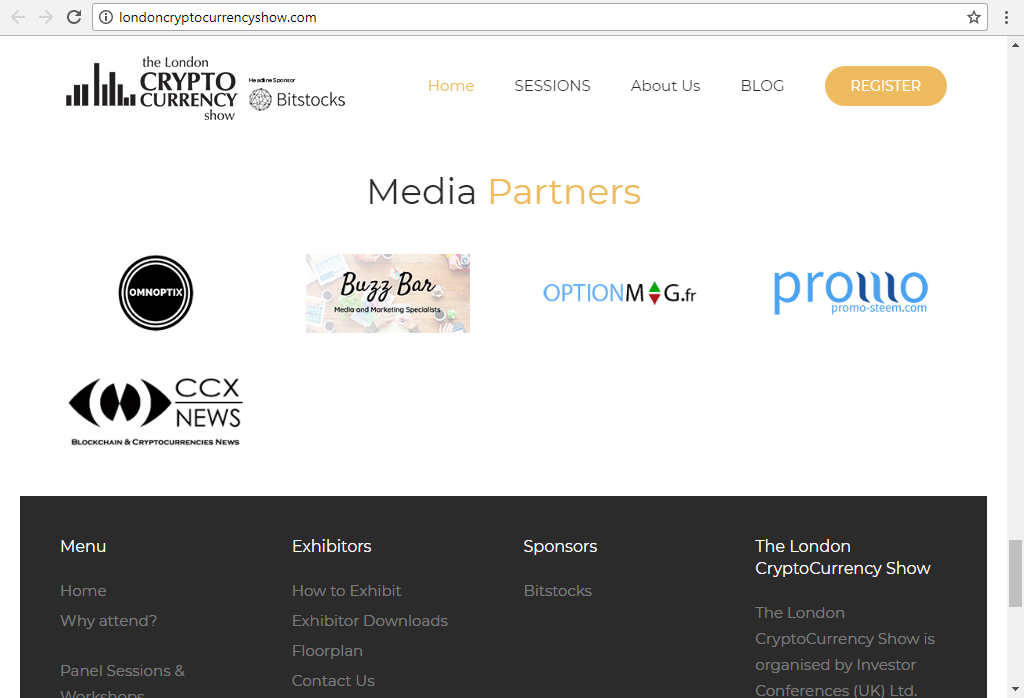 Date: 14 April, 2018
Location: Novotel London west, United Kingdom
Book Tickets: http://londoncryptocurrencyshow.com/crypto-payment-options
---
Blockchain Summit KYIV
Date: 26 April, 2018
Location: Kyiv, 8 Dorogozhitskaya Str. – UBI Conference-hall, Ukraine
Book Tickets: http://blockchainsummit.com.ua/en#Tickets
---