Blockchain is the way of the future. Now is the time to learn how to utilize it for your organization. Blockchain West Summit and Trade Show, located in San Francisco, CA on March 26-28, provides the crucial information needed when considering the advancement of your company. This must-attend event connects you with creators of new blockchain based technologies and decentralized applications, industry-leading consultants, experts and investors funding ICOs.
Attend pre-summit, hands-on workshops for personalized education, then choose from specialized tracks to ensure your experience is tailored to your specific business goals:
Blockchain in Business, Government, and Nonprofit Sectors
Blockchain Technology & Platforms
Blockchain in Finance: Cryptocurrency, Investment, and ICOs
Keynotes include: Jesse Lund, Vice President at IBM Blockchain & Cryptocurrencies; Jed McCaleb, Founder of Stellar Development Foundation; Ryan Lechner, Director of Strategic Initiatives at ConsenSys; and Dr. Marta Piekarska, Director of Ecosystem at Hyperledger. View these industry leaders and the rest of our impressive speaker line up here.
Use cases for enterprise blockchain will be explored for application in Energy, Healthcare, Government, Security, IoT, Supply Chain & Logistics, Banking & Financial Services, Risk Management & Insurance, Real Estate and many other industries.
View the full agenda online and visit www.BlockchainWest.com to download the event brochure or to inquire about discounted group rates.
Register today to launch your company to new heights.

Join us for the Afterglow Party, Tuesday evening, brought to you by 
Vault Logic & Airetherum.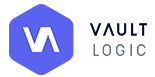 Thank you to this week's featured event sponsors and partners:

Who else will you meet?

      Stay Connected: #BlockchainWest                        Contact us: 888.409.4418 
Share this with your network