Bitcoin is back above $8000 today (07 Feb 2018) after hitting a low of $6000 yesterday morning. The Bitcoin futures (XBT) hit a low of 5880 yesterday morning. Value buyers and short covering has lifted Bitcoin back above $8000 level. Bitcoin may test $6000-6500 level again in the coming days in order to confirm the buying support level.
The daily chart of Bitcoin (BTC/USD) is currently in bearish territory far below 50 day moving average, and Bitcoin will become very bullish once it crosses 50 day moving average. That 50 day moving average is also coming down gradually, and will provide strong support once it comes down to 9000 or lower. For now, Bitcoin is being sold on rallies, and above 50 day moving average, fresh buying will start. Above 14,000 strong upmove can be expected.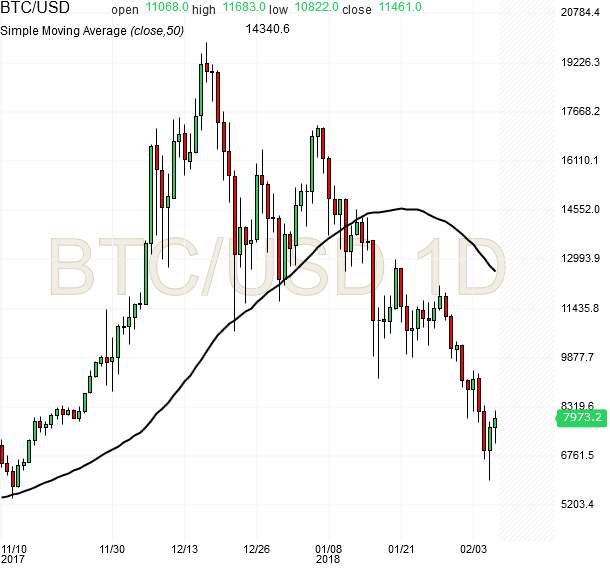 Bitcoin hourly chart analysis shows it has crossed 50 hour moving average, so it has become bullish in the very near term, and can go up till 9800 as part of the current rally this week.