Cryptoxygen platform is a complete solution for cryptocurrency trading starting with the trading platform and ending by the wallet allowing to spend and to store your profits in the most secured way.
Our goal is to bring parallel solutions to the classic banking systemwhich controls customer's funds and charges high fees on each transaction. Cryptoxygen is here to provide our clients with the most secured, highly speed technology solutions and at the cheapest rates through our platform and mobile wallet payment system replacing traditional debit/credit cards.
CRYPTOXYGEN TOKEN
Cryptoxygen is hereby presented as a token to partake in this fast growing and strong ecosystem. Cryptoxygen is created fully with sound cryptographic algorithm which is aimed at achieving fast transactions, less energy consumption, profitability and security. A total of 250,000,000 (250 million) Cryptoxygen tokens will b e introduced and issued. OXY2 token will provide users of the platform with very low and competitive fees comparing to other competitors. Our token will also b e part of a membership program that will give additional advantages and discounts to our loyal customers.
The crypto market which is just 9 years old, now boast of 2,079 other cryptocurrencies after BTC. It also has 15,589 markets, a market Capitalization of $160,421,105,919 (over 160 billion USD) and most interestingly, a daily exchange average of $21,506,557,876 ($21, billion USD).
Visit Website: https://www.cryptoxygen.io
The transparency, the freedom, the cutting out of intermediaries and the fact that these currencies are not centralized or owned b y governments, makes it a comfortable asset for investors or participants who want to explore market opportunities outside their geographical and economic boundaries. Hence, local economy does not affect the worth of this currency. N o wonder currencies like Bitcoin, Ether, Litecoin among others are worth more than the world's strongest centralized currency.
With the aid of experience and expertise, Cryptoxygen (OXY2) here presents these challenges or loop-holes in the crypto market, how it is set to resolve them and how its solution will affect not just the financial strength of users but those outside the crypto economy.
LEADERSHIP TEAM:-
Stephan Francais
Chairman, Co-Founder
---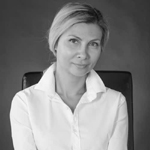 Irina Duisimbekova
VP Strategic Development,
Co-Founder, Board Member
---
Alexandre Katrangi
CEO, Co-Founder
---
BUY NOW:-
YOU CAN BUY OXY2 TOKES ON FOLLOWING EXCHANGES:-